The Building Process...What to expect

Oakley Construction Ltd, being a Construction and a General Contracting Company, will be there from the beginning stages to the final. We will manage as many of the phases of your home's construction as you desire, from assistance with your home's planning and design, to obtaining all necessary permits as well as working with the building department. 

The beginning phase begins with site preparation to include well drilling, excavation of your driveway, septic system and foundation, through to your home's complete turn-key construction.
Our extensive building experience in this area has allowed us the time to locate whom we feel are the most knowledgeable, affordable and dependable material suppliers and subcontractors in this trade. 
The following information will walk you through the typical progression of events leading up to and through the final stages of constructing a High Performance Custom Home.This is not a set in stone progression, merely guidelines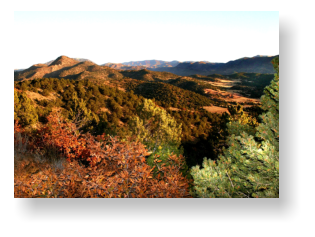 Once your property has been selected...

it is a good idea to allow yourself a minimum of one year to develop and confirm your house plans. Also advisable within this year's time frame is to set up the initial meeting on the property with Trinity, the General Contractor to assess any potential concerns with where you are hoping to place the home, driveway, well & septic on your property.  It is wise to determine the best location on the property to take the fullest advantage of solar gain and any possible protection from the elements through the lands natural terrain.  County and State codes also must be considered as there are very specific parameters by which these items must be placed in relationship to one another.  During the first part of this first year is when you ideally would want to actually drill your well.  As this part of Colorado is virtually High Desert, we do recommend prior to drilling, having the property witched for water.  Typically a well permit can be obtained within two to four weeks from the application's submission time.

With the preliminary site planning under your belt...
Now is the time we would like to begin gathering as much specific information on your home's design, size and features, in order to give you an initial rough estimate of your homes' projected cost.  Even though you may have presented us with completed blueprints, they typically will not spell out the many details such as the specific window and door types or manufacturer, floor coverings, cabinetry, counter tops, appliances, etc.These choices being made mostly by the homeowner, will affect the overall cost as much as the home's size and design.  The sooner and closer we can get the estimate to reaching your personal budget prior to construction, the smoother the whole project will flow.  Most homeowners at this stage rarely have a realistic idea of their home's cost so more often than not, we assess and reassess the home's specifications until the homeowner feels comfortable with the projected numbers.  If a construction loan will be involved, our preliminary cost and specification sheets are accepted by most financial institutions for loan approval.  We do have local financial institutions with which we and many customers have enjoyed working, and would be happy to help you make contact with them.

Once loans are approved and contracts signed...

All necessary building permit paperwork will be gathered from the homeowner and the plans prepared for submission to the County Building Department. Depending which county the home is being constructed, this could include obtaining engineering for the foundation and frequently the roof system as well, dependent on it's specific design.  If building in Fremont County, we also must file for address, driveway access and septic permits, as well as document that the home will pass their newest energy codes, all of which do take some time. The county will typically process their permit work anywhere from one to 5 weeks.  Once again, dependent on which county we are building

When permits & engineering have been acquired...

We are then ready to begin our Nudura Insulated Concrete Form foundation or if the homeowner has selected, a full Nudura ICF constructed home. At this point, the building team will begin full on construction of your new home.   We will handle the ordering, purchasing and delivering of all materials, phone in for county and state inspections and coordinate any subcontractor involvement.  The homeowner is always kept an integrated part of the construction process, informing you of what and when you will need to be making your personal selections of items such as window and door styles, floor coverings, cabinetry, counters plumbing and electrical fixtures, etc. We will attend with the homeowner any necessary meetings between subcontractors and/or material suppliers to guide you through the selection process of various design and material options. 
As always, construction will move as quickly and continuously as possible with the exception of minor interruptions for inspections or specialty material orders.  Once the home is complete and final inspections are made, the county will issue a Certificate of Occupancy, showing the home has passed all county and state codes and regulations. 

You may at that time, move into and begin living your dream!
Thanking you, Trinity and McKenzie Huffman